The Disability Services Executive has invited you to participate in their upcoming 4th National Disability Conference, held in Sydney from 16 to 22 May. The subject of this prestigious event is: Australia at a Crossroads. And while most of us know that Australia isn't alone in confronting the challenge of getting a more populous country, there is very little doubt that Australia is in the front line of the latest shift in global demographics. We are aware that Australia is rapidly turning into a wealthy nation, as well as one of their most welcoming destinations for immigrants. But this influx of new immigrants may also put an unparalleled demand on our public health system, social services, and government agencies. With this in mind, it is important for us at the Disability Centre to ensure that we're able to stay abreast of the changes and fulfill the requirements of these newly arrived – and the rest of us, even in regards to ensuring healthy and well-supplied communities.
IIMA – A New Voice For a New Generation
Over the last few decades, as funding for the Disability Discrimination Act has been increased – as well as the inclusion of additional conditions and a wider definition of what disability means for the purposes of the Act – the function of the disability centre has changed significantly. No longer are they mostly a health care provider. No longer do they exclusively to give advice on benefits and support. Now they are participated more actively in the development and implementation of policies that encourage healthful living and active involvement by the general public with developmental disabilities. In addition to their direct NDIS Fairfield with individuals with developmental disabilities, they also provide support to those that are negatively affected by the changes happening in the broader society.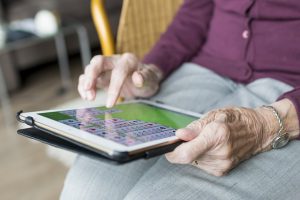 This includes offering advice and advocacy on issues such as same-sex union, the right to operate, the inclusion of children and young people, combating discrimination, helping in the building and maintenance of affordable housing, and creating policies for removing disadvantage among Aboriginal people. Through our community programs, the Disability Services Executive works with neighborhood councils, government agencies, disability center owners and service providers to implement policies which improve the lives of people with developmental disabilities. Our vision is to make certain that each and every individual with a disability to live a full life and that the right to live in a caring and secure environment is accessible to all. The provision of after-care services is an important part of this procedure.
IIMA – A New Voice For a New Generation
Among the ways in which the services provided by your handicap center can help you live a fuller life is through our Residential Care program. Providing residential care for people with developmental disabilities enables them to maintain their independence while receiving help with daily living skills and activities. As well, the Residential Care program aids in the transition from home to the community also assists people with disabilities to develop the abilities needed to live independently. During the supply of after-care providers, Residential Care ensures that your loved one can remain in their own home long term and to participate fully in everyday activities.
The services of an Irish Youth Mental Health Agency also can play a major part in removing the Irish handicap stigma. In 2021, the Irish Government introduced the Irish Autism Plan, committing to enhance the lives and conditions of individuals with disabilities. The strategy noted that there was a growing need for long-term and permanent residential homes for people with learning disabilities. In reaction, a number of Irish communities have begun to develop residential centers for people with intellectual and developmental disabilities. These centers offer housing, care, service, services and applications that address the specific requirements of people who have developmental disabilities and are situated in remote and rural areas.
With the assistance of a Disability Services Manager, you'll have the ability to obtain access to the professional support you need in order to live a fulfilling and satisfying life. The Manager of the IIMA, Mary Giles, has said that"for individuals with mental health issues, it's extremely important to maintain charge of the things that occur in your life, whether it be relatives work colleagues or your place of dwelling. You could realize that you feel trapped in the anxiety, stress and isolation that some people today suffer as a consequence of the effects of prolonged mental illness" The intention of the IIMA is to offer a range of professional services designed to be certain that those who require such a service can live happy and productive lives. The vast array of services supplied by the IIMA include but aren't limited to, residential dwelling, healthcare, medical assistance, respite care, occupational therapy, communication therapy and community solutions. If you need one of these services to improve your wellbeing, please get the IIMA to inquire about their services.
IIMA – A New Voice For a New Generation
In the following month, the IIMA will celebrate its 7th year in providing home and community care services for households with people with various disabilities and illnesses. This is part of this broader effort known as"Income Freedom for All", which intends to increase the living standards for everybody in Ireland. The center was created by Dr. Patricia Daly, a certified clinical psychologist and former Manager of Clinical Studies in Mental Health in the National University Hospital, Department of Health, University College Cork. In her role as Director, she was responsible for the development of this IIMA's strategic plan, which is presently being implemented across the nation.
Dr. Patricia Diggle-Heath, a senior lecturer in social work at University College Cork, has worked quite widely on similar projects throughout the years. Her most recent project was a research into the role of job in combating societal diversity in Ireland. She undertook a review of the IIMA's policies and practices relating to inclusion of people with disabilities. Dr. Diggle-Heath is an associate professor at the Department of Social Policy, University of Connemara, also is among the leading authorities in the field of disability. She is an outstanding speaker and writer on disability issues.